Marissa's Bio: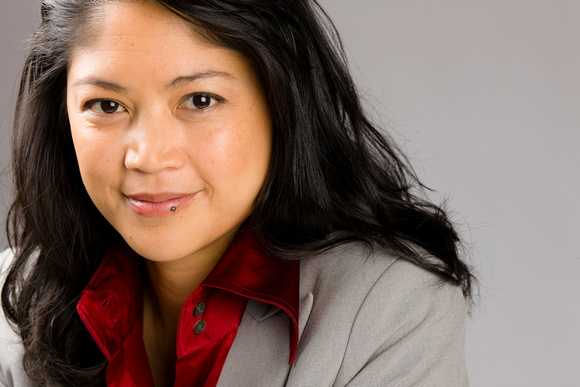 Marissa has always been passionate about helping people enjoy the space in which they live. It all started when she was five years old, organizing her mother's desk after school. Her mother was a San Francisco teacher and always brought bags of paper to correct or gifts from students. Her father was an army veteran and passed on key organizing skills.
Life can throw a lot at a person, and Marissa is no exception. Having moved more than twenty times in as many years and successfully juggling multiple career interests, including acting, green-building carpentry, not-for-profit work, and professional organizing, the importance of establishing balance and sustainability became evident to her. She found that the most natural path for attaining this was through classical feng shui.
While working on a one-woman show about the Chinese railroad workers in America, she discovered the benefits of feng shui, (Chinese translation: "wind water"). She grew curious about how a space could actually affect the way we live, work, and relate to each other and how to maintain organization during busy and prosperous times or life on the road. She couldn't help but notice certain things happening during certain periods in her life, and when applying simple changes, including her own behavioral patterns, or working with clients who were unhappy with their career, she succeeded in moving closer towards goals efficiently, staying focused on what mattered most, and was able to experience a sense of balance, organization, as well as make room for exciting productivity. Soon thereafter, she studied to become a practitioner and graduated from the well-renowned Golden Gate Feng Shui School in Berkeley, California as a certified traditional Chinese feng shui practitioner in 2012.
Applying feng shui to her professional organizing service was a clear way to combine all her skills from various fields and maximize the opportunity to assist clients in their transitions. She has established a network of loyal clients by reviewing their aspirations, providing deep and thorough analysis, providing recommendations based on spatial assessments, and creating fun solutions within their budget.
She serves the San Francisco Bay Area and Los Angeles.